Skid-Pad & Grill Festival
Skid-pad-side Festival & Cars Meet Summit Point Motorsports Park BBQ, Music, Cars, and Drifting
September 9
@
7:00 am
–
6:30 pm
Before the season come to an end, come slide sideways with Grip! This is a Skid Pad, Drifting & BBQ. This event is more "Fun" than "Technical". Bring the family out and come show off your ride while you lose some Grip with us.
Test the limits of your car's "GRIP" on a sealed and sprinkled skid pad. Spinning out is half the fun in this controlled and safe environment.
Families/guests will be permitted to ride along for this fun and thrilling event.
No Helmets Required
"Grip 909 Skid Pad & BBQ" will give you the adrenaline rush you crave, without losing focus on every driver's safety.
Alongside the skid-Pad, is a massive parking lot where we'll be hanging out, music playing, BBQing, admiring other cars, and watching all participants drift from the overlook area
This is one of the few events we host that convertibles can attend
This is a family friendly event so bring the entire crew. Spots will be limited for this event
"Register for Grip 909 Skid Pad HERE
Registration for Grip 909 Skid Pad is $250
• Afterpay Now Available
• Affordable Payment Plans
• Click here to see Financing Options
NEW!! Spectators are welcome At This Event.
Be a part of the Grip spectator experience and hang out with the Grip Crew
Enjoy the thrill of watching your favorite supercars
Get up close and take pictures of these amazing machines.
Full access to the pit and paddock areas
Chat with the drivers while you're enjoying snacks and beverages in the VIP/drivers hospitality area.
Ride along tickets will also be available for purchase at trackside..
"Standard" Spectator tickets: $50 (None Driving/Drifting)
o Entry to Facility with Wristband
o Snacks & Beverages available all day
o Lunch
"VIP" Spectator tickets $100 (Must Be purchased 10 Days Prior to any event)
o Entry To Facility with Wristband
o Breakfast & Lunch Included
o Snacks and beverages available all day
o Unlimited ride along with available instructors
Grip's Private Track Days are all-inclusive:
Snacks, water, and soft drinks (all day)
BBQ lunch
Track-side sponsors perks
Indoor bathrooms and showers
All stickers and decals
On-site media team (all day)
Access to all photos and videos from the event (download on our website)
GUEST POLICY
Non-driving guests must be registered online to attend the event. They will be able to partake in all the same activities, except for track time. Please add your guest registration at the same time you complete your driver registration.
SATURDAY, SEPTEMBER 09th
We will all meet at Summit Point Raceway Potomac Skid Pad facilities on Sunday, June 18th at 9am, When you arrive at the gate, you will need to show your event registration email confirmation for entry (both in-print or digitally on your device will be accepted).
9:00am — 5:00pm – Open Skid Pad
10:00am — 2:00pm — Festival & Lunch (BBQ) in conjunction with skid-pad running
5:00pm — Load-up & Roll-out
CANCELLATION POLICY
There will be no exceptions to the following cancellation policies:
All events will be held "rain or shine."
Once your car hits the track, there will be no refunds or credits of any kind.
Registration fees cannot be transferred to a future Grip Inc. event.
No cancellations due to COVID-19.
Registration is transferable to another person only for the same event you initially paid for and only in the event that the person you wish to transfer your registration to meets Grip, Inc.'s eligibility requirements.
If you are experiencing car-related issues, your best option is to bring a different car.
If you find yourself unable to attend for any other reason, your best option is to sell or gift the spot to someone else qualified to participate.
If you choose to sell or gift your registration, it is your responsibility to inform Grip, Inc. and provide us with all of the new attendees contact information so they can complete all the paperwork required to participate in the private track day. You must notify Grip, Inc. with all of the necessary transfer-attendee contact information at least seven (7) days prior to the event.
All sales are final. No cancellations will be accepted for any reason. There will be no refunds, no partial-refunds, no transfers to future events, and no credits given.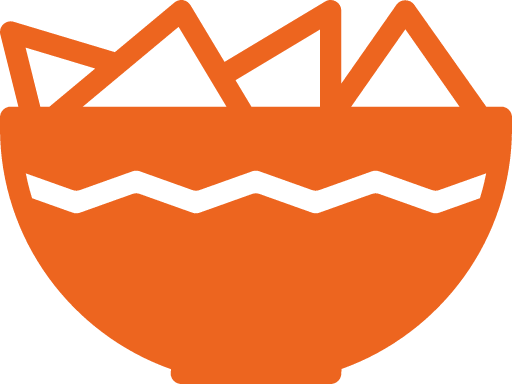 ABOUT THE FACILITY
Summit Point Raceway is only 1 hour and 15 min from the Metro DC area
Grip has rented the Potomac Skid Pad facility, exclusively available to our limited number of attendees
Questions? Please contact our team at info@gripinc.com.
Drivers under 18 must have a parent or guardian present with them and sign a minor waiver
Must be 16 years of age and hold a Valid U.S. Driver's License
Street cars on street tires
MINIMUM REQUIREMENTS
ADDITIONAL NOTES
At a skid pad event, drivers will learn how to recover from understeer (front skid) and oversteer (rear skid). Drivers will learn on a wet skid pad with no more than one other car at a time, going in the same direction. Skid pad is a non-competitive event. The focus will be on translating skills from the skid pad to being able to recover from oversteer or understeer in other events such as High Performance Driving Education.
Please be aware that you are responsible for transportation to and from the track.
Drivers must be at least 16 years of age and present a valid driver's license.
Drivers or guests under the age of 18 must have a minor waiver signed by their legal parent or guardian.
Only pre-registered participants will be allowed on-site.
Bring camping chairs, if possible, Guests can hang-out in the skid pad area, away from any traffic, or watch from multiple viewing areas.
Dress in cool, comfortable clothing and bring a windbreaker or fleece jacket, just in case.
Shoes should be flat and thin-soled shoes, such as driving shoes or sneakers. Sandals, high heels or open-toe shoes are not permitted.
If you have any specific dietary needs or food allergies, please notify us via e-mail at info@gripinc.com
---
---